If you just want your resume template, simply scroll down and download the file. I strongly recommend gaining recruiters insight on functional resumes listed below before downloading.
Functional Resume Template

Let me just advise to those who have read that a functional resume is the way to go if you happen to have employment gaps, are switching careers or don't  have much experience.
I simply cannot recommend a functional resume even if the above happens to be true. The reason being is that this type of format makes it hard for a recruiter to see why you have even applied for that particular position.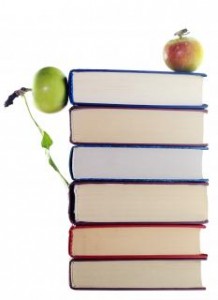 The problem starts with information overload for the reader in addition to information which does no pertain to the position that we are trying to fill. People usually have a section such as "Skills and Abilities" or "Professional Accomplishments or Highlights".  More than half the page contains things such as "volunteered at such and such organization and played a vital part in community outreach",  things that are irrelevant to what a recruiter is looking for.
Why is this bad? Well Recruiters and other HR professionals are not nice people when it comes down to candidate selection.  A functional resume does not help you in that regard; recruiters spend as few as 15 seconds on a resume before going to the next. Most just skip down to the experience and when they only see a few blurbs such as name of a company, your title and dates without any other information they skip to the next one that is in their inbox.
This is not fair …. after all this Information has been summarized by you with extensive detail including your accomplishments, your sword fighting skills, and your unrelated passion for attention to detail. You have even taken the time to combine every position you have had in one big bullet format.
Highlights and Qualifications without something to attach it to are meaningless. You would have a much better success of these sword fighting skills being read if it were written underneath a title such as "Martial Arts Studio". Take that functional resume and copy everything you have listed underneath titles such as "Company Name", Volunteer Organization Name, and "Name of my School"
Put yourself in a recruiter's position; we like to think that we have the power to hire anybody, but our decisions are determined by the need of the company, by clients and the overworked managers who need this person to produce so that he/she can take a break. We need to have something concrete to show them that:
1)      You can do this job because:
You have worked at A, B, C
You hold certifications in A, B or Education at A
You have skill A, B, C
Because you have Trait A, B, C
2)      You applied because you want this position J Turnover is costly we try to eliminate that (Number two is huge, but that will be an entirely different Subject)
Sometimes a functional resumes template can do the trick, if you specialize and make everything count. Meaning there is no unrelated blurb, comment, or fact in your resume. If you are applying for a Sales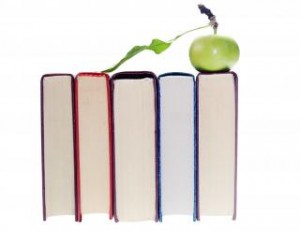 position you can make your accomplishments stand out by stating relevant terms for the position you applied for. Every line should sate something about prospecting, sales calls, quotas, increases, awards for salesman of the month, sales volume; follow up, closing rates, conversion rates, and repeat customers.
If you do that it will work, however again when somebody looks at your work history and has a hard time figuring out where all this happened it will do you no good.
But functional resumes are around and nobody seems to get the message and candidates still think that every resume is evaluated. In realty resumes are filtered out quickly by ether a person or an applicant tracking system.
I have included a few functional resumes that will work only if you target every bullet point towards the job description that you are applying for, I cannot stress this point enough.
Functional Resume Template Example:
Name
Street Address, City, ST ZIP Code, E-mail Address, Phone Number
Summary
Professional with strong knowledge of "Main skill that the job description is about, Sales, Marketing, HR, HTML whatever they want. This can be found by looking at the first few bullet points of the job description "
Strong background in "Position category" combined with "Job description skills"
Skilled at learning new concepts quickly, working well with "Again look at the traits or qualifications that job asking for"
Something else that the job description asks for
Technical Skills
Please don't miss out on this opportunity by neglecting this section. Don't just list I know all the MS office programs. Make it specific, proficient in (Excel, Pivot Tables, V-Lookup, Macros, Reports), (Access, importing/exporting data, relational database constructing etc), (Word, mailing lists, template design, etc) and also please list all the programs you have ever been exposed to even if they are not related. Having a nice stream of programs that you have worked with during your lifetime shows your computer literacy.
One more thing, don't rate yourself. Don't list expert A, B, intermediate A, B, beginner A, B. This is a terrible practice and do not use bullets here, or create  nice looking table or cut the table into 3 columns; just list them all in a few lines as if you were writing a normal paragraph.
Education
Master's Degree in Sword Fighting                                                                                                         Pick the Year
Sword Fighting University
Sum it up and make it relevant to the job description. During my degree completed numerous courses on "What the position is about", enabling me to be an effective "what type of thing does this job want you to do"
Certification in Organizational detail                                                                                                     Pick the Year
This is where I gained this certification
If the job is about finance, list your finance class and gpa or test score. If this is a job related cert, list the or passing rate of this cert and sate that you passed successfully and what this test gave you. Make it up but make sure that it is relevant. To many people don't capitalize on this. If you have an A+ certification, list how gaining this cert enables you to troubleshoot hardware and software
Completed Training program                                                                                                                    Pick the Year
This is where I did it        
Career History and Accomplishments
Name of the company                                                                                                   Start Date to End Date
TITLE
Worked directly with these people that matter (check who you will be working under or with if the job description states this. "working with customers, or reporting to HR generalist). In your job or whatever experience there have been people that you have worked with and reported to or been in touch with. There is no way that anybody can verify this but at the same time do not lie, simply highlight your experience in this portion.
Researched and wrote these things that pertain to the job description
Played a key role in whatever it is that the job description aims to solve by hiring this person.
Prepared reports, ran reports, filled out reports, emailed reports whatever it is just make sure you have some type of reporting on your resume weather this is just verbal to the supervisor
Major accomplishment, if you can't think of anything, mentions something about having no incidents with customers, or was able to solve this problem, or streamlined the way something was done. Leave the impression that you left the place in better shape than it was.
Name of company, Volunteer organization                                                         Start Date to End Date
TITLE
Held this key responsibility that that the job description mentioned in whatever role or type of company.
Embellish on your duties. Don't state answered phone calls and arranged meetings. State Served as the primary customer service contact and managed all client relations with appointment needs. "Embellish, don't state things you have done, make those things count. Anybody can answer the phone or jam some paper into the tray, but not everybody can maintain vital communication tools. Just an example but think about how you can make every bullet point count.
Initiated this, started this, improved this, negotiated this, show that you accomplished something in this position.
CLICK HERE to view the Chronological Resume Template
If you have found this article about Functional Resume Template helpful please leave me a comment below