Combination Resume Template or Hybrid Resume Template
Whether you are creating a resume template for mac or windows you should always be crafting a combination resume and here is why.
The jobs have changed; companies are always restructuring and becoming leaner thus the jobs have evolved. Due to downsizing and restructuring people tend to do the job that 10 years ago used to be done by three different people. For example what used to be a traditional administrative role that only dealt with phone support, filing and jotting down appointments; has not evolved to updating companies websites, handling social media, creating complex excel spreadsheets and reports, complex presentations utilizing Visio and PowerPoint, SharePoint, manning international travel and so much more.
People tend to have a big wide range of diverse experiences and skills that can't be encapsulated by a traditional chronological resume template. It is wide therefore to flush out all the experience in fine detail and see what each job description really requires.
A hybrid resume template or combination resume template does just that. It is still very scannable and easy for recruiters to read. We are able to check your work history and see what career path you are on, we can quickly gain an overview of all your education and then we can further focus on your skills and abilities that differentiate you from the rest.
It is easy to find an admin, it is not easy to find an admin who speaks French and has been a SharePoint administrator.
So let's get to work, below is a combination resume example which you can copy and paste, quickly format and tailor to each job description to get the best possible result.
1)      Input your name and any other related info
First Name Last Name
Adress · City, State zip code · e-mail address · cell phone or home phone (C)
I found this format to work the best for name; first it uses the least amount of space, gives all the information in one line and shows that you can format. Remember we are not looking for anything fancy, just simple and clean is the key to success.
A caution about address, many employers worry about commuting times. Employees who live far away are discriminated against, nobody will tell you this but they are. Employers worry about you being able to get to work on time, if your car breaks down or you take public transportation it can make you late. Employees who also commute for long times are generally unhappy and tend to look for positions closer to home which tends to be costly for the employer. If you are applying for a position that is very far from your home I would leave the address out and only list the city.
2)      Resume Objective or Professional Profile
There are two options here, if you are a recent graduate or don't have a strong work history I would use a simple Professional Profile.
Example: Professional Profile
A dynamic professional, who holds a business degree in HR Management.  Experience includes working with internal and external clients, building relationships and ensuring satisfaction.  Academic background developing pay grades and analyzing recruitment processes and HR strategies.  Successful accomplishments working with teams and improving efficiency.
~ To develop this simply go to any university website and look at your major, there will be a big log section or paragraph about the major, what it involves, and what it prepares students for. You can copy and rephrase that to create a nice professional profile.
~Academic background … simply list all the class projects or activates that you have been involved in. The example above lists developing pay grades which is simply a homework assignment that one has to do in an HR course, analyzing recruitment processes is simply a chapter from the text book. So go back to your syllabus, look at your text books and school website and you will be able to develop something that sounds really good and makes you stand out.
Example: Resume Objective
We are talking about your Objective but please don't list objective.
Professional Summary   <—  This sounds so much better
Professional with successful leadership, personnel management, staffing, account management, sales and rapid response customer service skills

Experience in diverse managerial skills, implementing policies and procedures, generating reports; forecasting, meeting deadlines, presentation, negotiation and rapport building

Academic background in business administration with a double major in general management and human resources
These 3 bullet points are just to be an example, looking at it I would think it is rather lacking but I hope to illustrate my point here. You essentially want to take a look at the main bullet points of the job description which you are applying for and make these bullet points count.
If the job description states something about excel. I would write: Strong experience working with large data sets in excel, able to use pivot tables, v-lookup, import/export large data, create and maintain relational databases and generate complex reports.
Something to that extent, it definitely could use better grammar and wording but I hope you understand my point.
!!!! Wait a moment; I don't have time to tailor every single resume to every job that I apply to. Well my friend your time is better spent tailoring the resume and only applying to 3 to 4 positions per day then it is to send and pray your resume to 50 jobs from which you will never get a call back. It is all about the person who is reading it on the other side. Targeting the job specifically will increase your interview rate, give it a trail run for about two weeks and you will see better results.
3)      Technical Skills
Please, please, please don't skip on this section, as described at the beginning the jobs have changed and every employee is expected to be very technical in almost any situation.
Here you want to list any and every computer program you have ever interacted with, even if you are not 100% on that platform. If you have no clue about Access don't list access, if you have worked with Access and used it then list Access.
My Example
Technical aptitude: Microsoft Office 2010 (Word, Excel – Pivot Tables/V-lookup/macros/reporting, Access , PowerPoint, and Outlook), Minitab, SQL – search strings, database creation and optimization, Applicant Tracking systems (Avionte, Bullhorn, Bond Adapt), People Net, LexisNexis, HTML, SharePoint, Crystal Reports, SEO, , Google Statements, Document Conversions, Boolean Search Strings, Sales Force, VMS: (Agile1 and Beeline), in-depth keyword research
It is a bit long and I'm sure that some of it does not apply to all employees, but anybody reading this will understand that I have a strong technical knowledge including programing, research and database skills. With this list it is also fair to assume that I will be able to pick up any internal software very quickly.
4)      Education
If you have a strong work history you can keep this section very short and to the point, if you don't have a strong work history and you depend on your education then make the most of it by elaborating.
Example: Strong Work history then the education should look like this.
Education

 

B.A Human Resource Management                                                                       

Whatever University

School of your given major, G.P.A 3.7

B.A General Management

Whatever University

School of your given major, G.P.A 3.5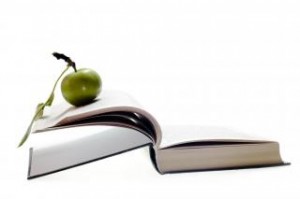 ~ A quick note about your GPA, I have never ever asked anybody what GPA they had. Most employees will only care that you have a degree. If however you have had a strong GPA then list it. The general rule is that any GPA that is above 3.5 I would definitely list. Below 3.5 is better kept of the resume altogether.
~ Dates on education, if it took you longer then intended only list Graduated in Year, if it took you the normal time then list when you started and finished.
Example: Education without a strong work history needs a little extra cherry on top, here is how to do it.
 

Bachelor of Arts in Business Administration: Human Resource Management,  

Bachelor of Arts in Business Administration: General Management

Minor in German                                                                                                     

Relevant Coursework:  Senior Capstone – Admin Policies, Compensation Administration, Personnel Problems, Management Information Systems, Operations Management, Personnel Management, and Advanced Data Analysis for Business.

Honors & Leadership Experience:  Dean's List (Spring 2007, Fall 2007) and Social Media Club (Philanthropy Coordinator).

 
~ You want to list the courses that are going to be relevant for the position you are applying for.
~ list your leadership involvement and things you did outside the class, clubs, organizations, events, anything really will do here.
5)      Work History
I don't want to keep telling you the same thing over and over so here is a quick review of your work history main objective.
Make it relevant to the job description that you are applying for.

If the job requires excel and you know it well, state that you used excel at your previous job. If the job is looking for problem solvers, state how you resolved problems
The main point with bullet points is not to state what you did but your accomplishments in doing so. So if you had to deal with clients over the phone, don't say answered the clients and helped them resolve problems. Say main contact for 45 long term clients, effectively met their needs and resolved all problems by implementing rapid response customer service experience which ensured that their problem was solved in a timely manner. Something like this makes you look competent. I want to hire this person, this person can help my business. I don't need another cog in the machine that can simply do tasks.
Two ways to go abut your experience.
A)     If your experience is lacking or you had only one or two jobs you have to elaborate and make it seem more then it is.
B)      If you have a strong work history or a longer work history its best to keep it short and to the point.
Example A:
Company – Location, State                                                                                                                                               Date to Date

Sales and Services

Recommending products and services to customers.  Work directly with customers, qualifying their preferences and directing them to appropriate products.  Oversee specific departments, conducting inventory management, ordering products from vendors, designing arrangements, and ensuring that corporate policies are implemented.  Studied sales strategy and employed networking skills to become successful.  Completed management training, passing management test.
Consistently meet and exceed sales goals, becoming top performer.  Exceed monthly volume goals by 10-50%, continually ranking as one of the top 5 salespeople in the store.  Meet goals for service levels, including warranties and financing options.  Awarded Salesman of the month in June 2008.

Use communication and sales skills to build profitable relationships with customers.  Assess needs, offer incentives, negotiate prices, and continually follow-up with customers.  Effectively build rapport with customers.

Effectively manage Sofa Mart section of store.  Implement inventory strategies to meet customers' needs.  Ensure that section is organized and that displays are effective.  Received the highest score in the store on the corporate inspection, due to attention to detail and organization skills.

Accurately complete office duties.  Write memos and invoices, email clients, and process competitors offers.
~ this example has a brief summary on top, if you are unsure how to do it, simply Google your job title and read the descriptions this should give you some ideas.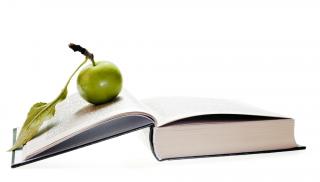 ~ Summarize and quantify, sate increases, if you answered phones tell me how many calls you completed, touch on the main characteristics that you developed etc.
Example B:
Company, TITLE – City, State                                                                                                          Oct 2009 to January 2010
Work independently providing customer service

Manage 350+ cases and support tickets on a daily basis

Effectively resolve customer complaint incidents

Ensure that each customer had an exemplary experience by implementing rapid response and quick problem resolution.
If you have held numerous positions you can keep it simple and let the experience stand on its own. Do not waste bullet points on meaningless tasks, focus on main duties and accomplishments and try to quantify your success.
This will keep it clean, the above example is very weak, I would certainly tailor it to the job description and align it better in that regard.
6)      This should fill up a page or two easily, if you found yourself struggling and you think it is still weak you can add the additional to your resume
For college students or those with little work experience. This I would put right after your education or on the bottom to break up the resume better.
Selected Project Experience
Senior Capstone – Admin Policies

Performed in-depth analysis of all business aspects of Wal-Mart, including HR strategy, staffing, operations, marketing, and accounting.  Determined the effects their HR policies had on their workforce, employee performance, and bottom line success.  Developed 1,000 page report with team, and presented information to class.  Received 100% grade for project.

 

Personnel Management

Gained knowledge of the recruitment process, and employed information when performing a field study with Harvard Park Retirement Home.  Worked with management to gain knowledge of the company's recruitment processes, and then performed analysis on the company's strategies, looking at candidate selection, interviewing, information collection, and laws and regulations.  Made recommendations for company to improve their recruitment.
You can also add any affiliations with any organization you are part of. Most of them you can sign up for relatively cheap. For example if you are an HR major being part of SHIRM would be helpful
Gaining a certification or two in your industry would also help
You can also attend any professional conferences and listing those, sometimes well-known books for specific industry would be a good idea to list.
Example:
Fraternity (Philanthropy and Social Coordinator).

Increase charitable donations by 35% through strategic donor relationships management. Effectively coordinated fund raising events with multiple organizations. Increased internal recruitment by sponsoring and coordinating on campus events.
Combination resumes are great for anybody those wring weak and strong experience, it brings forth everything, it is easy to scan and a good way to market yourself.
 CLICK HERE to go back to our homepage
I hope this has helped; it is hard to find good guides and strong direction on the net. Let me know if this has helped you in any way.