Cover Letter Template done the right way!!
Cover Letter Template explained: It always surprises me when I receive a resume without a cover letter; when I receive an e-mail I check the body for the cover letter, if there is none and there is just a resume attached, I will assume that this person blindly replied to a job advertisement. So these types of emails I skip and return to only if I am in desperate need for more candidates which is not often. If I do give them a call, about 95% of the time they will have no clue to what job they applied for. Don't be that guy or girl
Candidates assume that there is no need for it because all of the valuable information is already included in their resume. Do people get a job without a cover letter? Of course they do assuming their resume is strong and they are a good fit for the role but their resume may not be viewed.
We don't get that lucky as recruiters, meaning we seldom get applications that are perfect so it's up to us to pick the best 3 or 4 candidates out of the 250 resumes we got today so that we can schedule a few interviews. The majority of those resumes are people who could do the job but don't have all the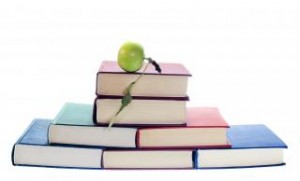 experience and skills that the position requires. This is where your Cover Letter Template becomes important.
Always copy and paste your cover letter into the body of the email and also attach it to the email.
That way when a Recruiter opens up the e-mail he will scan over the cover letter and then further asses the Resume. You will want to attach the cover letter template in case that we need to show it somebody else, Printing out an email looks terrible, and we have certain restrictions on who we can forward emails to so keep that note in mind.
A cover letter template is also used by me and many other recruiters to test a candidate.
"Please email me your resume along with your cover letter"
I don't really want to read your cover letter, I care more about the resume, however If you only send the resume I will conclude that you are bad at following directions or don't pay attention to details. If it's a critical role in any environment small mistakes like this could be costly. Remember our aim is interview conversions so a Cover letter template is not only is a good way for you to get me to read your resume, but it's also a good way for me to assess your writing abilities, how you communicate your points across and why you would be a good fit. A cover letter template is also something I can show to managers which will result in getting you that interview. Please don't neglect this vital part of your job search success.
How to write a Cover Letter template that strengthens your Resume
1)      Do not start the letter, "To whom it may concern". This is so outdone and generic that it makes a terrible first impression. The best way is to find out the name of the person who is reviewing your resume and you can do this by searing the e-mail address in Google to sees if there is a contact name. Additionally you can go to the company website and search for the email address if they have a search field on the site. Browse their sitemap and find the HR department, many companies only have one person who handles the resumes sometimes the entire HR operations. You could also call the company and ask for their HR department, state "I saw your job advertisement which I would like to apply for, to whom would I address my e-mail (fastest way). Sometimes the secretary will give you their name or their e-mail address, other time they will transfer you directly. Lastly if all fails this should not: Go to LinkedIn and search for the company or the email address and somebody should pop up.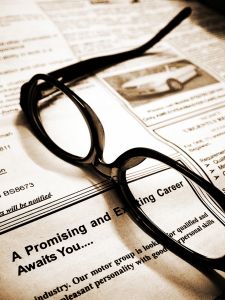 2)      State what position you are applying for, I am applying for such and such. This tells me that you are not just a blind applicant but that you actually read the job description. If you have these two parts down, the name of the hiring person and the position, they will review your resume. What is the aim of this role, what is the company trying to achieve figure this out and target 3 bullet points or sentences towards the central core need for this position.
3)       Explain why you want this role, this is essential and actually helps us land you interviews with the manager or client that is looking to fill this role. Nobody wants to train somebody and then see that person leave; nobody wants a person who is not happy with this role. It's a major red flag for many employers, this is your chance to answer these questions and eliminate any doubt.
4)      Another good step is to " assume the sale " as the salespeople like to call their closing techniques, use strong action words such as " I will " or " I can ", and lastly give a timeframe when you will follow up and then do so. (I will provide a helpful excel spreadsheet on how to track your progress in our resource center, as applying to tons of position can get confusing)
Example:
Dear "Hiring Managers Name", if you don't have the name don't even bother saying something like dear recruiter or dear anything. Just hit enter a few times Write your name is Big bold and start typing.
NAME
With an academic background (if there is no education, substitute academic for "strong" or "extensive") in "Major/Industry/Profession", along with experience working as a "Position Type" and "Position Type" in a fast paced and "industry type" environment, I have the knowledge, experience, and potential to succeed as an "Position you are applying for". My strong interest in "Industry" and my desire to learn and grow along with my attention to detail and interpersonal communication skills will help me achieve success. Why I would be a perfect candidate:
Here you need to list a minimum of 3 bullets that are strong and make you stand out.
Recent Graduate
Hold a B.A. in "Major".  In "Year", I completed a Bachelor of Arts in "Major" with a double major or simply minor in "NAME".  Through my coursework, I completed numerous "Type" courses and projects, "(List what you did in projects – Evaluating Companies"", "what you did", and "what programs you used tools etc (utilizing SQL or HTML or "numerous databases" etc)".  Through my academic experiences, I have gained strong leadership, analytical, communication, and project management skills.  (Make these skills count aka copy from job description.
Build up upon your previous position
History of working with clients, achieving success and client satisfaction. I am currently employed as a "Position", where I manage various large accounts including "Company Name", "company name", "company name", and many more. I am responsible for "Major job responsibility". I consistently meet and exceed my goals, becoming an integral part of the organization within a short time frame.  I effectively assess client needs, negotiate with clients, and build long lasting relationships with employees and clients.
Combine Education and experience
Proven ability to manage projects, promoting organization and efficiency.  Through my professional and academic experiences, I have the proven ability to "Job description objective" both independently and with teams.  In my previous position, I "what you did that relates to this job description objective", overseeing inventory, marketing strategies, and customer service.  I have been recognized for being accurate and detail oriented, receiving the highest corporate evaluations.  I am a strong manager who thoroughly and efficiently completes responsibilities.
Touch on the soft skills
Possess strong communication skills. Extensive experience communicating with team members to achieve success and building relationships with clients and potential clients.  I have excellent interpersonal communication skills, along with good writing skills.  My ability to quickly develop trust and rapport with key individuals has resulted in success in a variety of professional and academic leadership positions.
I would like to discuss in detail the valuable contributions I will make. I can be reached at "###-###-####".  Your time and consideration are most appreciated.
I don't recommend using a template for a Cover letter as the formatting in templates can have bad effects if copied into email. You don't know what type of e-mail system they use and the formatting will be messed up, sometimes whole portions of certain words will be cut of. That is why there is no download link for templates, simply copy and paste if you want to use the above example.
If you found this guide helpful, please leave me a note below.