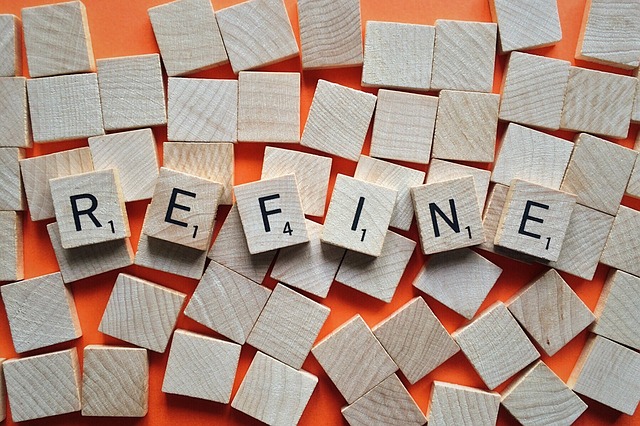 How to Improve a Resume Guide
Having a good resume is the first step to landing that interview, attachment or internship.
You need to have a great resume that portrays you as the best candidate for that particular position. A resume is your entire life on a piece of paper, and nothing is harder than condensing all of it to fit on that piece of paper, however good you are. This guide will help you improve your resume and help you market yourself in the best, most appealing way. Look at your resume like your own personal advertisement campaign, that markets you to the millions of potential employers in the job market.
So let's not waste any more time and get to improving your resume today.
Choose the right template that works for you.
Normally I would recommend you use a normal template and not to go for the fancy complicated ones. You can easily google and get a simple one that works for you. On the other hand, if you're a designer, you can use the colorful fancy templates to showcase your talent. Really show the employers how good you are straight away from your resume.
Do not use resume templates that require your picture, as in some cases this can get you disqualified right away.
Make sure that the margins and spacing are not too big and that there is plenty white space to make it easy on the eye. Once you have a template, it's time to create a professional email.
Create an email address that is strictly for professional use only.
Make sure the email address does not contain so many letters and numbers that can be so hard to memorize. Make the email address simple with your clear first and last name.
Remember most potential employers do a reverse search on your email address to get a glimpse of the kind of person you might be.
Ensure that email address is strictly for professional use and nothing else, do not link it with facebook, twitter or Instagram accounts. This accounts may contain pictures and messages that may not be appealing to your future employer.
Edit the Resume Template
Fill in your personal information which is strictly your email address, cell phone number and a Linkedin URL. do not add unnecessary information like marital status, weight or height. It is not important at this stage for your employer to know your height and whether you're single, divorced, widowed or married.
Remove your interests, skills, objectives, and references from your resume.
It is too much information that is no longer necessary. We need to fill your resume with more important information. However if your achievements cannot fill the one-page resume then you may include your interest, skills, and references in order to make your resume not appear empty and therefore weak. As I said early spaces leave a lot of question marks and show your lack of expertise.
Choose five things that you want to write down on the resume as your achievements.
Take your time and choose five that you think are more likely to get you that particular job. It's always good to put down three work experience and two co-curricular, at least make sure you put down one work experience if you don't necessarily have more than that. When writing down your achievements do not write in 1st person tense. Don't say 'I was acting manager for four years' simply put 'Acting manager four years'.
Get your most honest friends to critique your resume.
Ask them to go through it and give you an honest opinion about what they think about it. What is their first perspective of you? Is the resume a true reflection of you? Would he ever consider hiring you? Does it show confidence? View their criticism positively and correct where there may be a few glitches.
You're all done, congratulate yourself.
As stated earlier to write a good resume is not such an easy task. It's the first true step to getting where you want to go and achieving your goals and dreams. It's the staircase that leads you to the main stage, you can never get there without it.
I hope this guide has helped you write a perfect resume and that it has made it quite easy and interesting for you. Resumes are important in today's job market and factoring in how many people apply for the same positions. A good resume is just what you need to set you aside from all the rest .