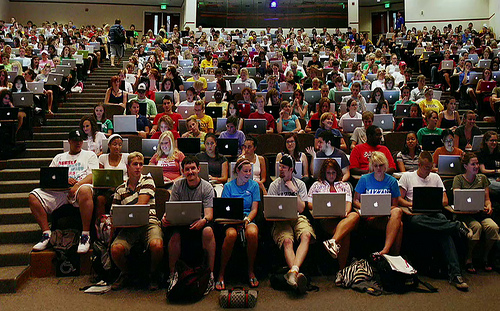 Resume Writing Guidelines For A CV That Gets Noticed By Employers
Composing a resume is similar to writing a personal record for marketing purposes. The person in charge of the human resource is the buyer and the resume's writer is the seller. Writing a resume is simple but it is not just about creating personal essay in thirty minutes time. You will have to reflect about what you will display and how you will express it to impress the hiring manager. Here are some resume writing guidelines that will assist you to create a noticeable resume.
Begin with a strong Professional Summary
The initial lines of your resume are of great significance. This is what is going to catch up the first attention of your hiring boss. Commence by giving out a concise outline of your capability. You will have a chance to expand on your capability on the other parts of the resume. Make it elegantly transparent in the professional summary that you possess what it takes to perform the work competently. It should be made up of a description similar to the job heading. This means it should correspond with what they are searching for at the same time refraining from using clichés. An example of an opening line is; an administrator with over 20 years of experience in leading corporate growth.
Organize Your Resume Sections
Including your achievements after the introduction will link the job requirements with your work experience. Here is where you notify the reader of your past triumphs. After the achievement section, write your service history and experiences. Add up the applicable education. For an academia resume, the education section will usually come before the job experience. However, for a business resume, it should be the experience that shines instead  of you education. In the proficiency section, convince the reader that you have the right skills to preform the job without any training.
Delete Everything That Is Not Relevant To The Job At Hand
It is enticing to jot down each job, achievement, charity work, skill, and certificates that you have but refrain from this. Taking into account the charity works, include them as constituents of your experience together with other paid jobs. If they are not applicable to the job you are applying, eliminate them. Hobbies are more suitable in an informal corporation where work-life balance is of significance to them. For a formal set-up, personal hobbies should be avoided as much as possible.
Focus On The Achievements Rather Than Responsibilities
If you constantly talk about what you do it will not bring any sense. What the hirer wants to know is the outcome not what you did. For instance, if you say that you supervise fifty people, the hirer wants to understand if the team workers exceeded their targets after completing the project. He is also curious if any one of them got promoted. The main aim here is to let the reader recognize your management style.
Make Your Resume Reader-friendly
Make the resume easy to read. Gone are the days when one would write a one page resume with tiny fonts making it harder to look over. In this day and time, most resumes are composed of two t three pages. Anything more than that will turn it to a novel. Use the common font to avoid being fancy. The body should be well-designed in its plainness. Include adequate white space to make the hirer continue reading. To make it shorter to fit, you can include a link to your work remembering to indicate the importance of the link that you have just provided. Your main goal is to stimulate the hirer.
Get support
Sometimes it is difficult to be impartial about your own achievements and experience. You will find yourself exaggerating or devaluing your achievements or weaknesses to get the right words. Think about working with a resume mentor or a comrade who can aid you turn away from doubts like, if you are sufficiently good for that vacancy. Instead you will focus on whether you are the appropriate individual for the job. Your adviser will also help you to examine your judgment, sentence structure and punctuation.
Adjust the resume for each opportunity
Using one resume for all circumstances is not advisable. You should have the foundation personal record that portrays your most significant information. However, for every opening you will be required to adjust it. They do not have to be fundamentally diverse but they need to match with the job for every circumstance. Do a research of the company and the industry. Find out the proficiency and accomplishments that you need to highlight. Find out the immaterial things that you need to eliminate. After that you can now alter the resume.