Your Complete Resume and Job Search Resource Center
What we offer: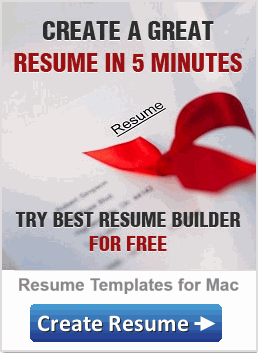 Resume Builder – Create a new resume or simply improve your old one with our integrated Resume Building Software which features a simple step by step process that will guide you with advice, tips and resume examples that you can use to tailor your resume for each job. This resume builder will allow you to optimize your formatting and give your resume a professional look with just one click. Give it a try and let us know what you think
Insightful Guides – How to properly write targeted resumes and cover letters from a recruiter's perspective. If you follow my outlined guides listed under resume templates you will quickly notice that your interview rates will increase.
Recruiters Blog – valuable posts on creating career paths, improving your skills, avoiding resume mistakes and enhancing your job search strategies. New posts and articles are added on a weekly basis. 
Job Search Board – We have partnered with several job aggregators to be able to provide a complete job search tool that pulls job listings from companies websites automatically.
No FLUFF – I will not share over hashed information, meaning you will not get the usual outdated articles that preach irrelevant HR practices that offer
no real value. Every topic that we will cover will be aimed on how a recruiter views you as a candidate. This is extremely important because many guides and how to tips simply fail to take this into perspective.
Community Oriented Content – Our blog posts and articles are written around our members questions. If you have questions, comments or
suggestions please contact me or let me know below and we will do our best to address your concern.
Subscribe to our blog to receive updates on new posts